Project Risk Evolved: Integrating Cost and Schedule Risk Analysis
January 11
@
7:00 pm
–
9:00 pm

Webinar Details

Name: Doug Oldfield.
Position: Director, The Ferryfield Group.

Brief:
Doug Oldfield is a Director of The Ferryfield Group, an organization which specializes in providing services to clients in the fields of quantitative risk analysis, risk management, and informed decision-making.
He has been working in risk since 2008, primarily in the Middle East region, when he joined Palisade, the makers of the @RISK software. Over the years has worked with clients in industries ranging from energy, finance, and construction, through to aerospace/defense, utilities, and telecommunications.
Doug estimates that he has given more than 1,500 presentations on how organizations can use Monte Carlo simulation to improve their decision-making capabilities.
He is a passionate advocate of the importance of performing quantitative risk analysis, and over the years has been a regular speaker on the topic at conferences worldwide. He has also delivered numerous workshops, training sessions, and consultancy engagements, on how to apply best practices & principles in modelling cost and schedule risk within the project / program / portfolio space.

Description:
The project controls world is often one of silos. It's common to find teams analyzing cost, schedule, and risk separately, because there hasn't been a compelling enough reason – or easy method – for linking them together more holistically.
In recent years there's been a shift in best practices, and there's now increased awareness about the benefits of running an integrated cost & schedule risk analysis. This presentation will explore how things have been done in the past, why a move towards a more joined-up approach is something that companies are increasingly keen to do, and what it might look like in practice.

Objectives:
– Understand current best practices when running integrated cost and schedule risk analysis, and the importance of a joined-up approach.
– Key differences between estimating uncertainty and risks, and how they impact upon cost and/or schedule.
– Understanding how to interpret scatter plots showing the interplay between cost and schedule.
– Understanding the principles behind JCLs (Joint Confidence Levels), how they're calculated, and how we can use them for contingency proposals and analysis.

Zoom link:
https://us06web.zoom.us/webinar/register/WN_0yfmc5NwReuN0rplf5tdvw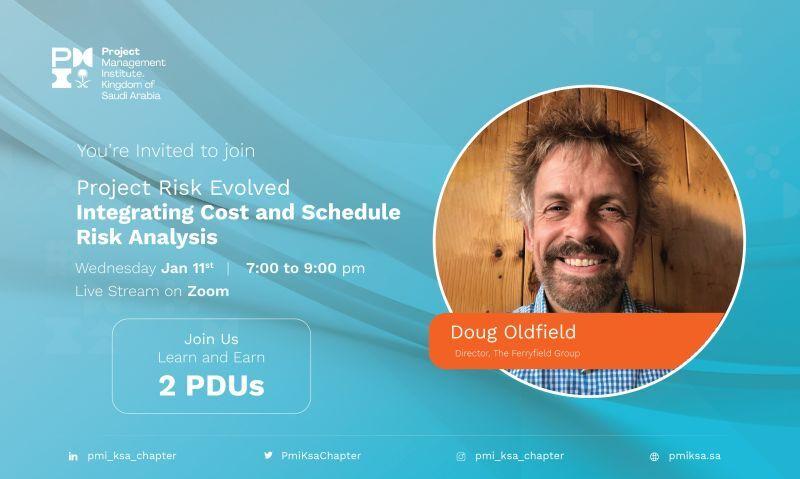 Webinar presentation: