Saudi Pipeline International Conference & Exhibition
Event by PMI KSA Chapter معهد إدارة المشاريع فرع المملكة العربية السعودية
October 4, 2022
@
9:00 am
–
4:00 pm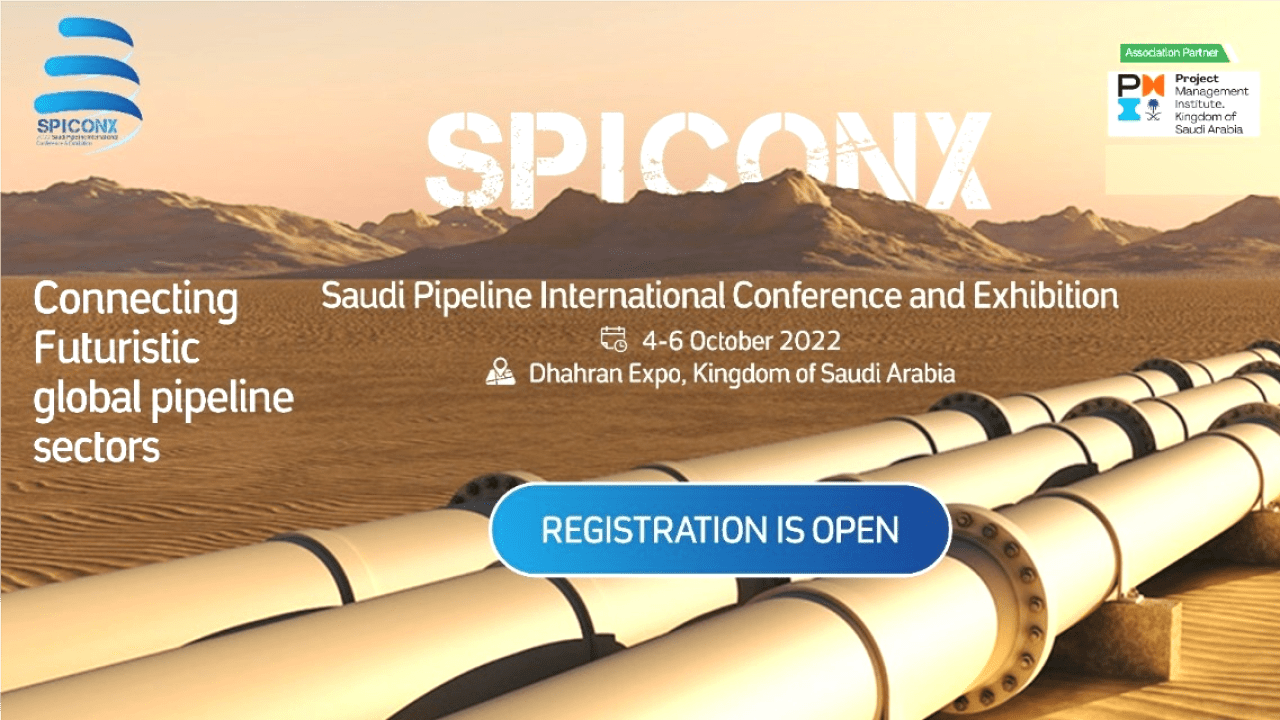 Oct 4, 2022, 9:00 AM – Oct 6, 2022, 4:00 PM (your local time)
SPICONX is a pioneer conference dedicated to the Pipeline sector, providing an arena of knowledge and technical know-how in the Middle East and Global Pipelines Sector, adapting to challenges and turning them into greater opportunities to achieve Operational Excellence and sustainable energy supply to the world.
The 3-day conference and exhibition, SPICONX offers a reliable network of pipeline operators, maintenance, technical professionals, HR SMEs, HSE practitioners, technology developers and service providers, global business and strategic thinkers, key policymakers, public planners, universities, researchers, and students.
The conference and exhibition will provide an innovative 360-view of the pipeline sector as an integral part of the oil and gas industry, covering the latest technologies, technical acumen, and business transformation needed to develop and implement advanced pipeline systems.
PMI KSA chapter, as an event associate partner in collaboration with PMI MENA will exhibit the latest products and certifications that support the project managers in the pipeline industry to excel in their profession Join us and Register Now !!!